Digital Twins
PTC defines a
Digital Twin
as any digital representation of a physical thing -- this can be a ThingWorx dashboard, or an immersive Augmented Reality eperience that reflects the state of a physical artifact or process.
This page shares ways that Onshape can be used for more than traditional mechanical design -- as a Digital Twin platform. Most of this work uses the
Onshape API Snippets Library
in Google Colab or Jupyter Notebooks.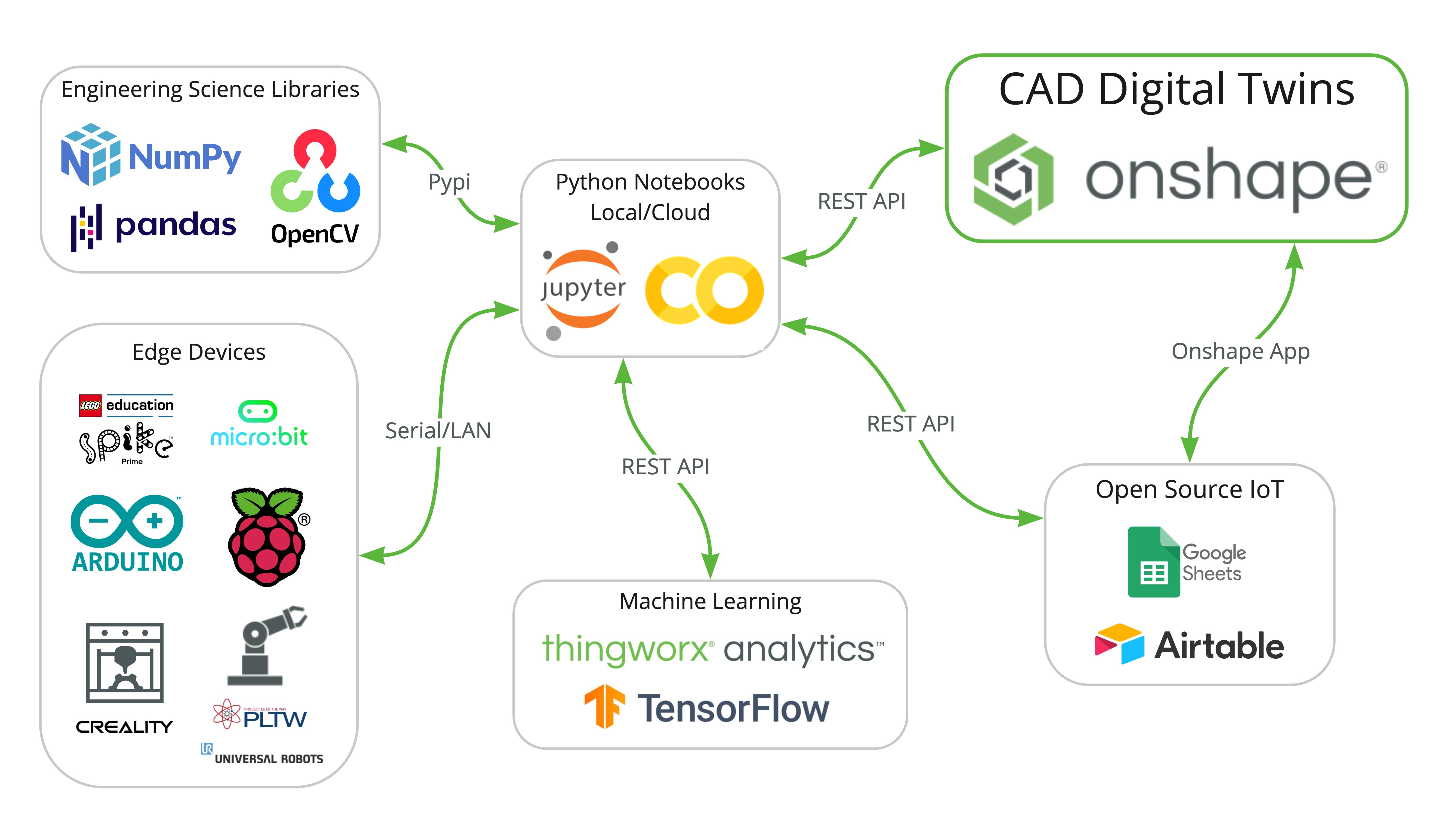 Click below to jump to a section of the framework
Hello World - Onshape GIF Generator
This activity was developed as a fun way of showing the capabilities of the Onshape REST API. You can check out the Colab Notebook here and follow along with the video below.
Getting Started